The following books were honored at the ILA L-SR SIG general meeting at the International Literacy Association Convention in San Antonio, TX.
The first books honored were selected by the committee which originated the award program: Carolyn Cook, Kenny Fasching-Varner, and Aimee Rogers.
Click on the links within each section for additional information.
**************************************************************************************************
The House on Dirty-Third Street by Jo S. Kittinger and illustrated by Thomas Gonzalez (Peachtree Publications)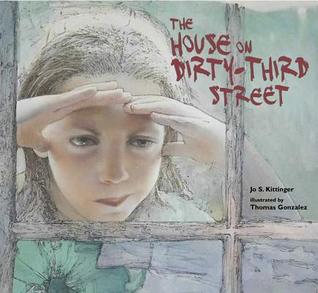 Mom and her daughter have moved for a new start. The house and the neighborhood are not inviting. They spend lots of time and energy cleaning the house and yard, but it is very discouraging. Through the help of the community, people appear to paint and repair the house. Soon the house lives up to the visions mom had when she bought it. The double-page illustrations pull the reader into the emotions of the story. The reader understands life as a single mom and sees the power of a giving community in this picture book.
See a video of Thomas Gonzalez regarding his book 14 Cows for America.
Summer on the Moon by Adrian Fogelin (Peachtree Publications)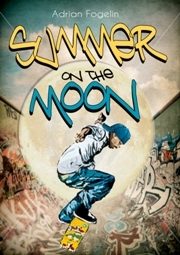 Summer vacation is just beginning for Socko and his best friend Damien. The first problem is dealing with Rapp, the leader of the local gang and neighborhood bully. Postponed not solved. The next problem comes when mom unexpectedly moves Socko away from this bad neighborhood to Moon Ridge Estates, a half-built housing development. No best friend to hang around with, instead Socko is taking care of his grumpy grandfather, the General. The reader learns with Socko the power found in family and friends no matter where you live.