The fourth annual Social Justice Literature Awards in children's books were announced at ILA in Boston, Massachusetts, at the annual meeting of the Literacy & Social Responsibility Special Interest Group. The winning books were noted for fostering respect and understanding of diverse populations.
There are four 2016 winners. The committee was co-chaired by Aimee Rogers, Carolyn Cook, and Kenny Fasching-Varner. Other committee members include Patricia Bloem, Shanetia Clark, Patricia Dean, Char Moffit, Marguerite Penick-Parks, and Zanthia Smith.
Check out the article in our recent eJournal (beginning on page 51) to learn more details about each of the 2016 winners. You can also click on the links within each section below for further information.
**************************************************************************************************
Nonfiction Winners:
Voice of Freedom: Fannie Lou Hamer-- Spirit of the Civil Rights Movement by Carole Boston Weatherford (Candlewick Press)

Watch Out for Flying Kids: How Two Circuses, Two Countries, and Nine Kids Confront Conflict and Build Community by Cynthia Levinson (Peachtree)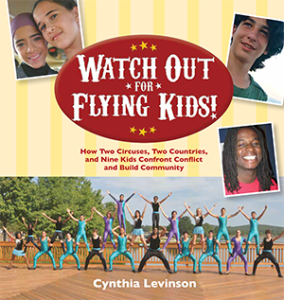 **************************************************************************************************
Fiction Winners:
Paper Things by Jennifer Richard Jacobson (Candlewick)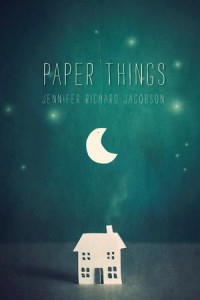 The Color Thief: A Family's Story of Depressionby Andrew Fusek Peters and Polly Peters (Albert Whitman & Company)
illustrated by Karin Littlewood