Provost's Message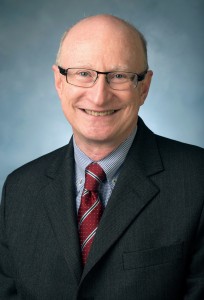 Intellectual ferment and curiosity about the world are a fundamental aspect of life at any university. This often results in the discovery of new knowledge, deeper analysis of the current state of the world, the invention of new materials or products, or the creation of great works. Quest is one way in which we at California State University, Long Beach celebrate and share our joint achievements in this crucial area. Unlike the situation at research-intensive universities, whose mission is very different from ours, our faculty and students are engaged in wide varieties of scholarly and creative activities. It is enormously impressive to realize that the featured articles in this issue represent only a small fraction of the exceptional achievements of our faculty and students in this regard.
Cal State Long Beach has a proud tradition as a leader in the CSU in the highly competitive world of research and scholarly activity. I believe that even in these challenging times, we can continue to lead and, indeed, develop even further our achievements in this area, a basic rationale of academic life. This is desirable not only for utilitarian reasons such as the additional funding or resources that such achievements bring, but also because it is one well-established way to impact student learning and success significantly, as well as providing faculty with the professional satisfaction and peer recognition that they deserve.
In this edition, you will read about the people – faculty, students and staff – who are doing this wonderful work. As you read about and admire their achievements, remember that they are made possible by dedication and hard work. We know that all faculty, students and staff at this great university work exceptionally hard in often difficult conditions. The remarkable level of creative and scholarly activity here is therefore doubly noteworthy, and is a testament to the talent, drive and energy of all involved. I salute the achievements laid out in this edition of Quest, and look forward to hearing and seeing more in future.
Go Beach!