Student-athletes help build a basketball court for Panama youth
The community and visitors gathered for the daily prayer when suddenly a woman stopped the session and asked the contingent of Long Beach State student-athletes and sponsors to look around. What did they see?
The city of Valle Rico in Panama didn't look like much. The small town of 400, located a five-hour bus ride from Panama City, had a store, a one-room elementary school, church, wide open spaces and oppressive humidity. No Starbucks, Wi-fi spots or gourmet pizzas.
"The lady told us that it may seem like we don't have a lot here, but we have everything we need and more," former Long Beach State basketball player Jessica Gertz said.
What the community didn't have, though, was a multi-purpose court that could be used for basketball, soccer, baseball and other important town activities. That was about to change thanks to non-profit organization Courts for Kids.
Courts for Kids partners with high schools, colleges and volunteer groups to build multi-sports courts around the world. Stephanie Baugh, Long Beach State's Life Skills coordinator, figured it might be a worthwhile trip for the student-athletes.
"Having a 4.0 (GPA) or winning a game is just part of the college experience," Baugh said. "We want to help our student-athletes develop into well-rounded leaders and members of their communities. We want them to understand their positions and responsibility to others."
The 13 Long Beach State student-athletes and four sponsors spent much of the week sorting rocks, gathering water from a nearby river, mixing and pouring cement, all the while making memories and friendships as solid as the new concrete under their feet.
Soccer player Hannah Stammer said there was a little girl named Kimberly, who she taught how to swim during the week-long trip. In return the girl helped with pushing a wheelbarrow as the work continued on the court.
"One day, she ran all the way back to her house to get me a piece of candy and that was super adorable," Stammer said. "It was really hard leaving her."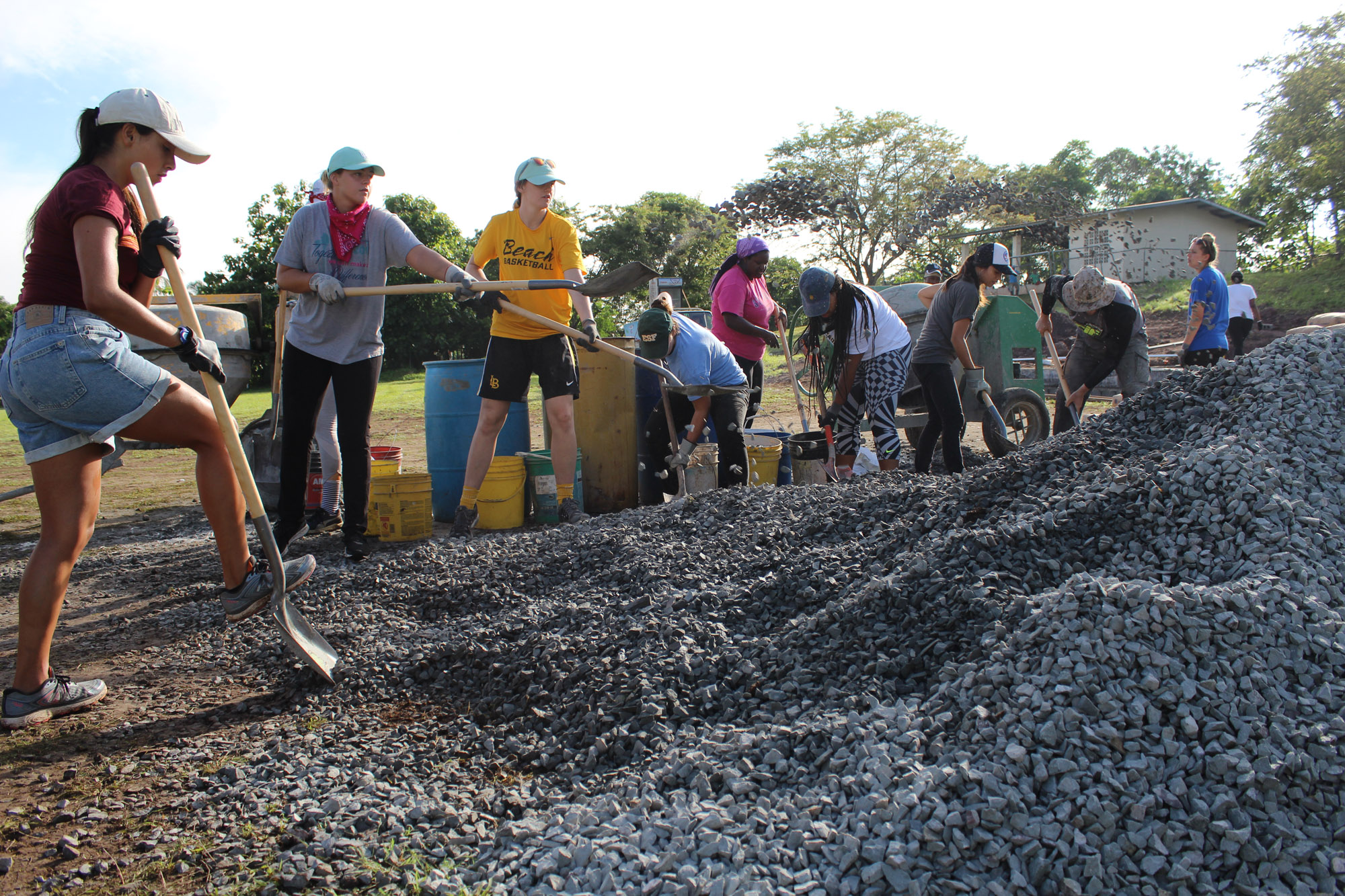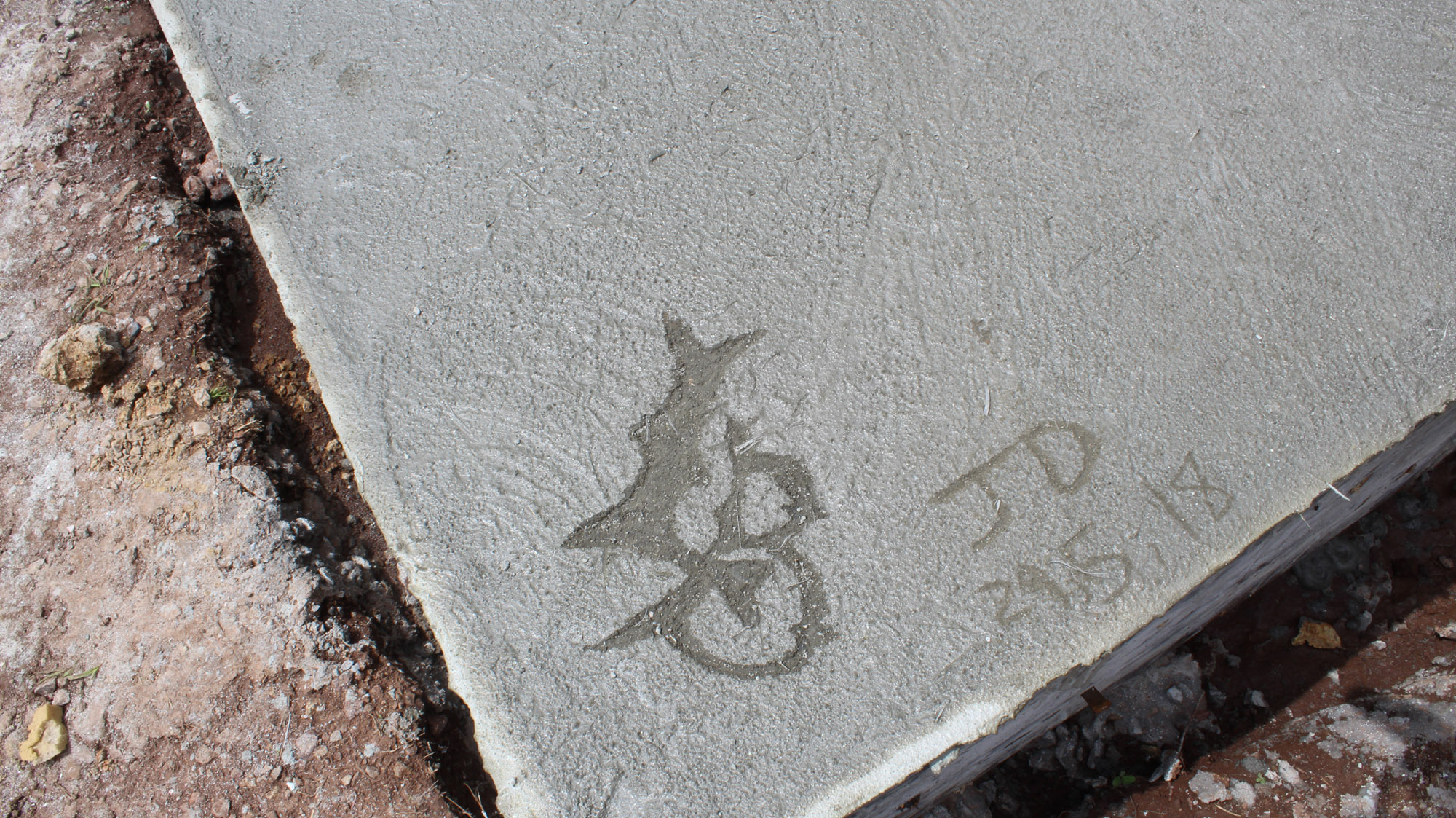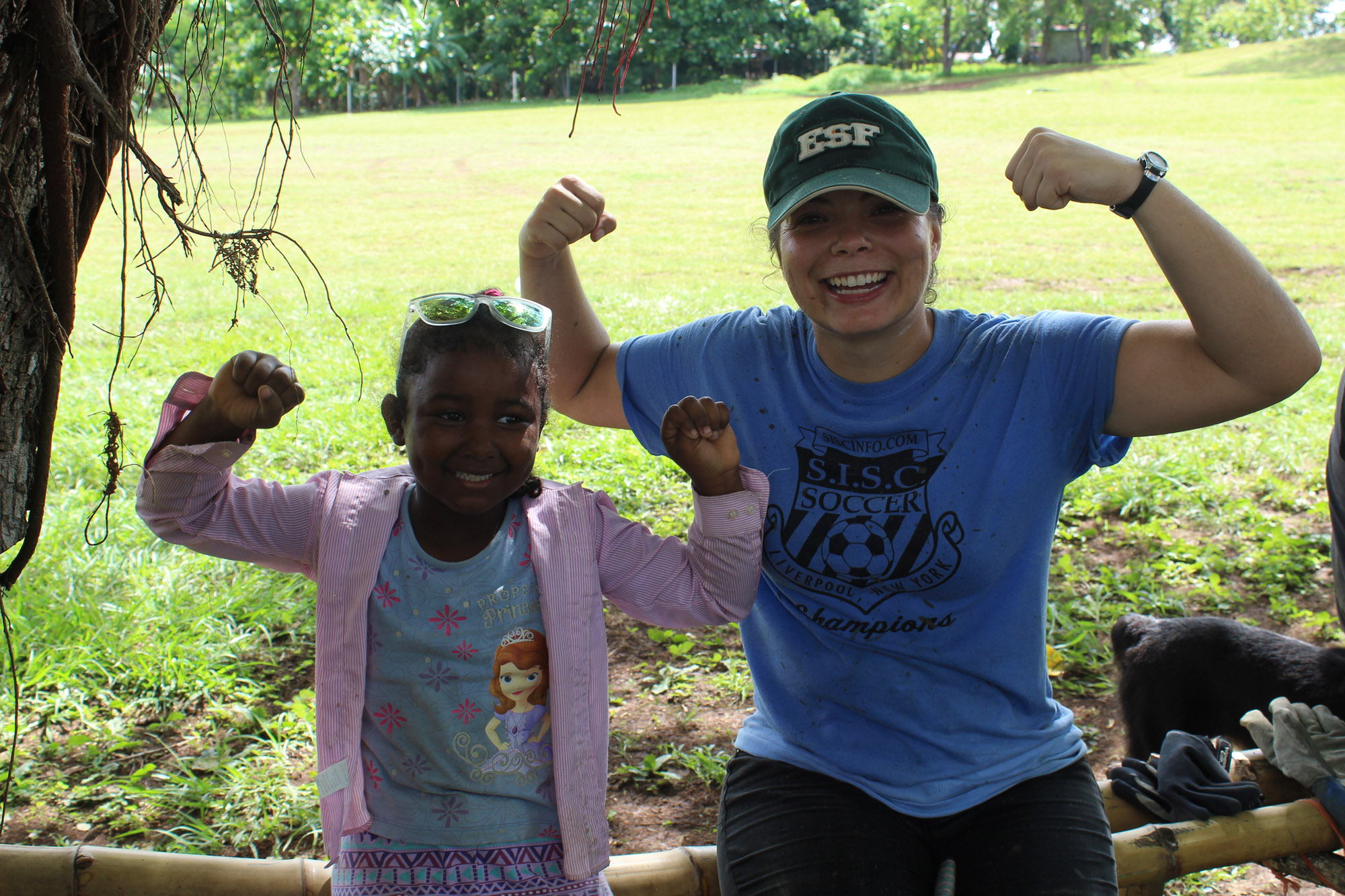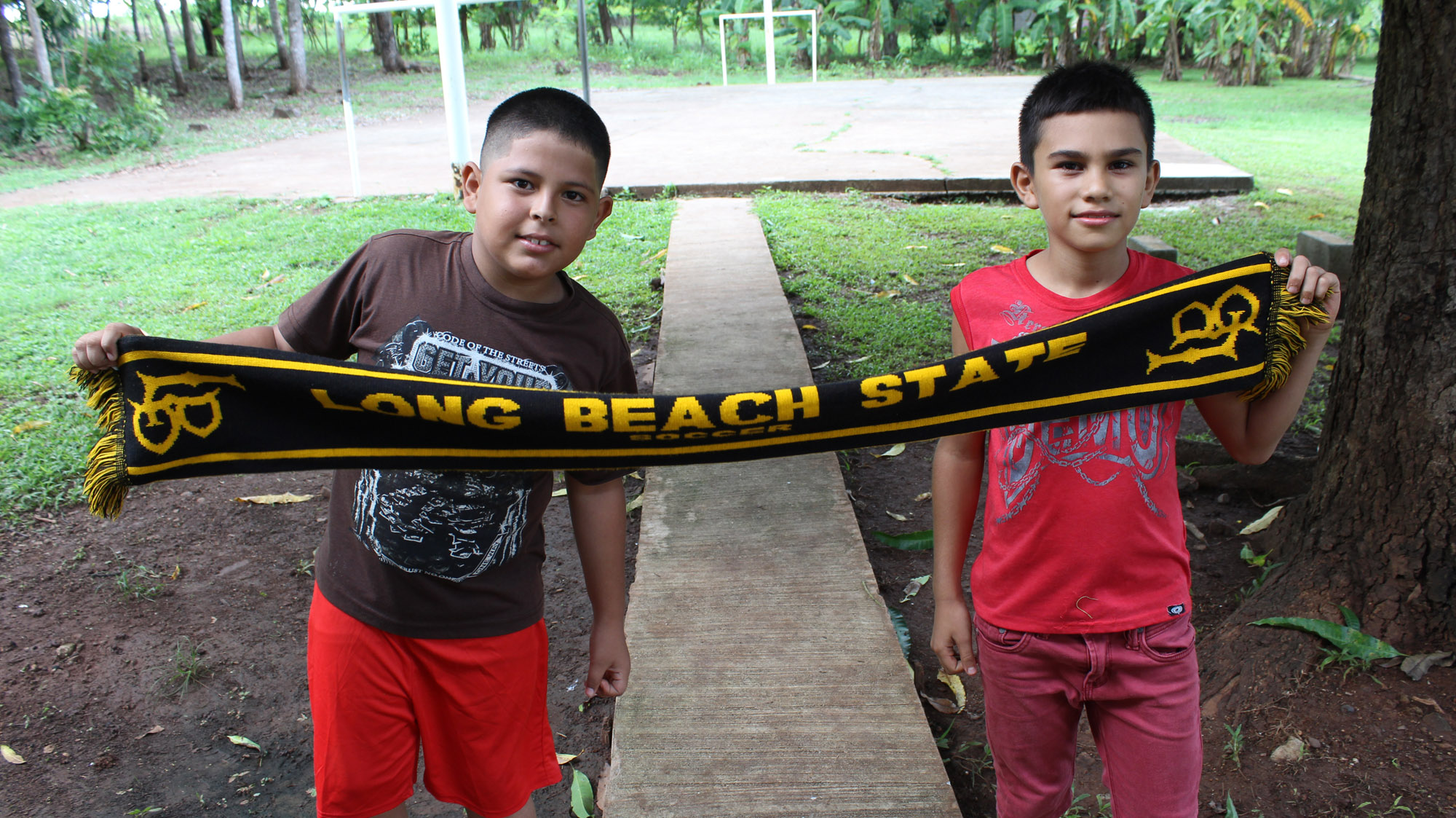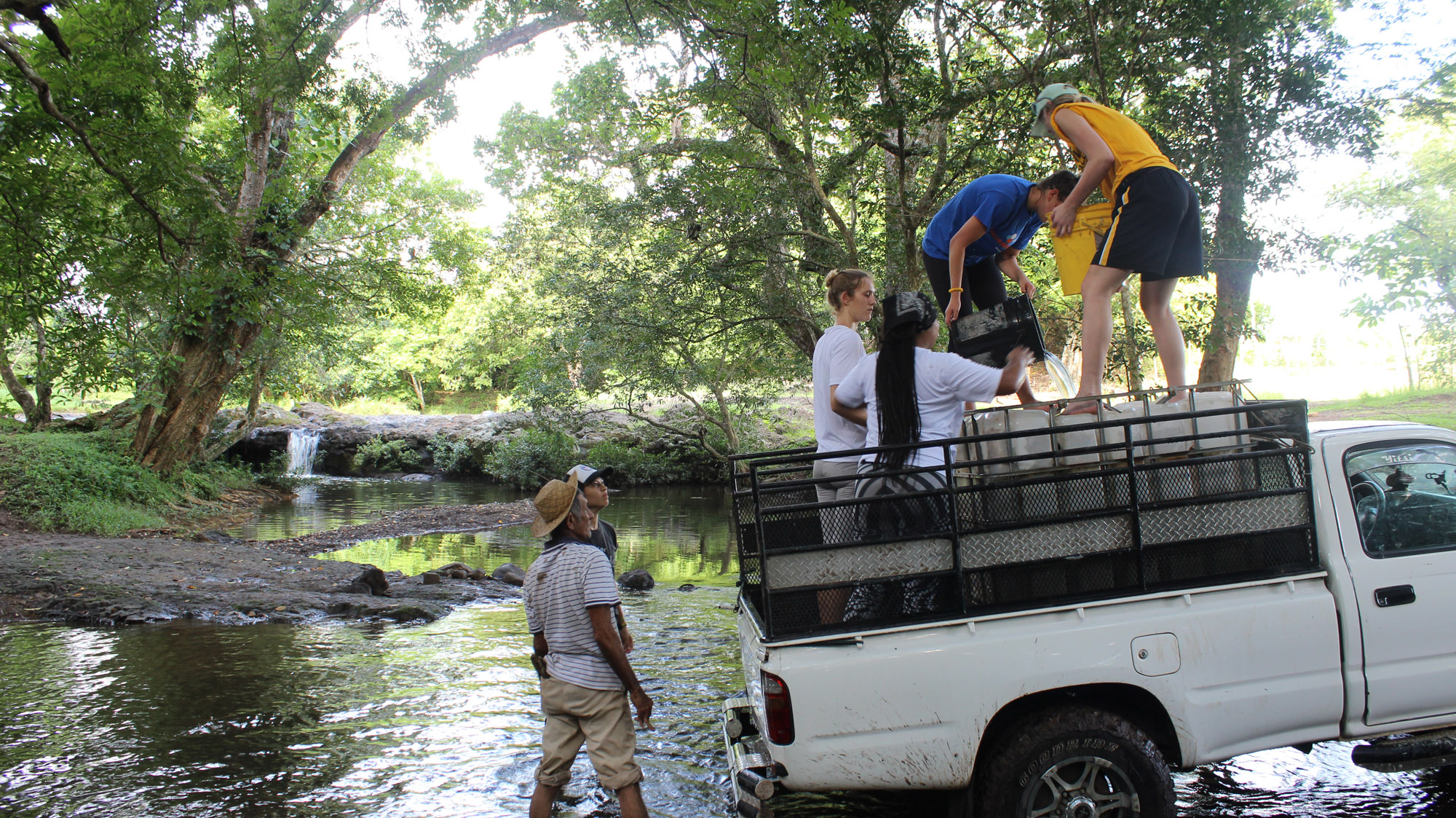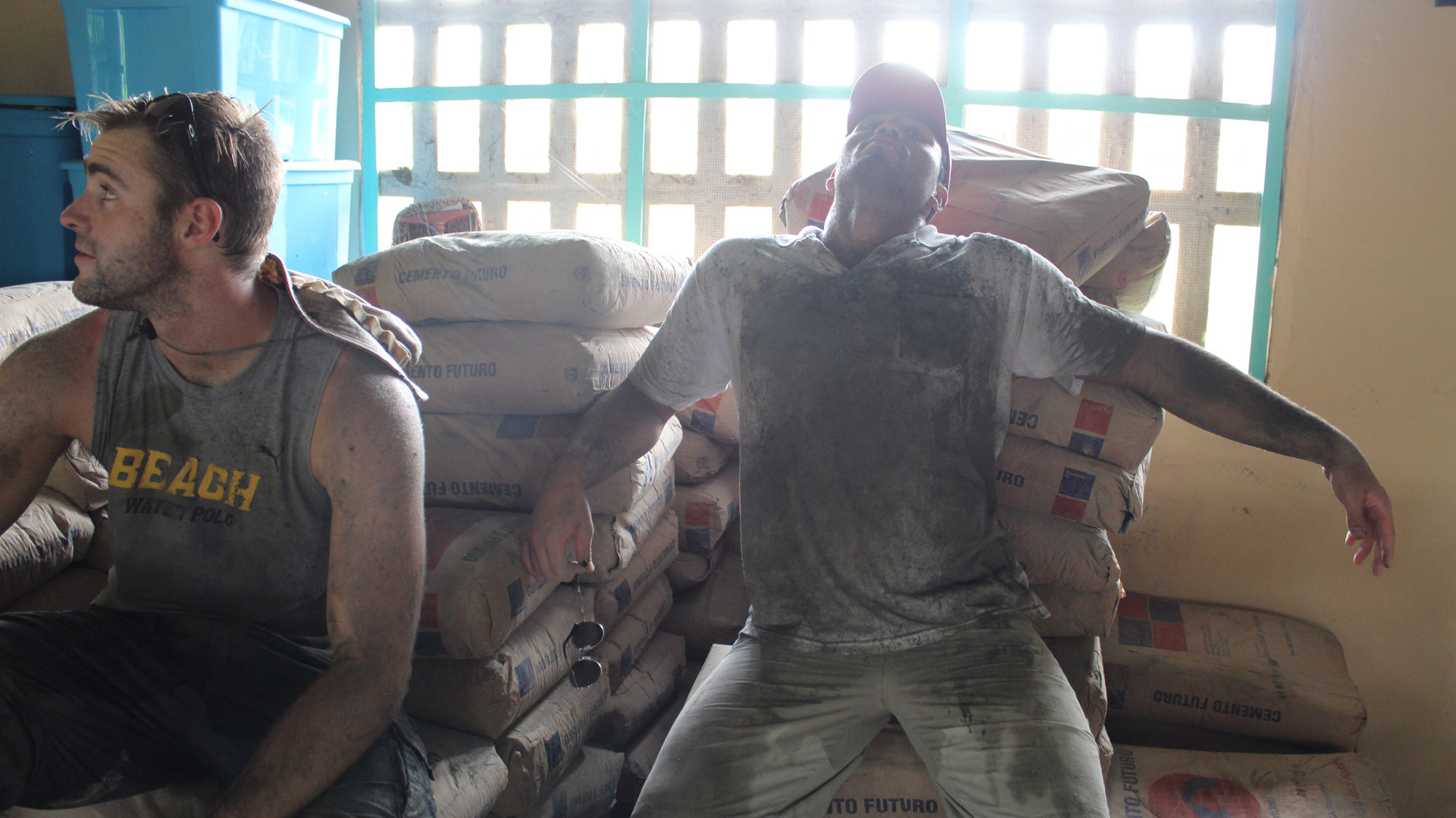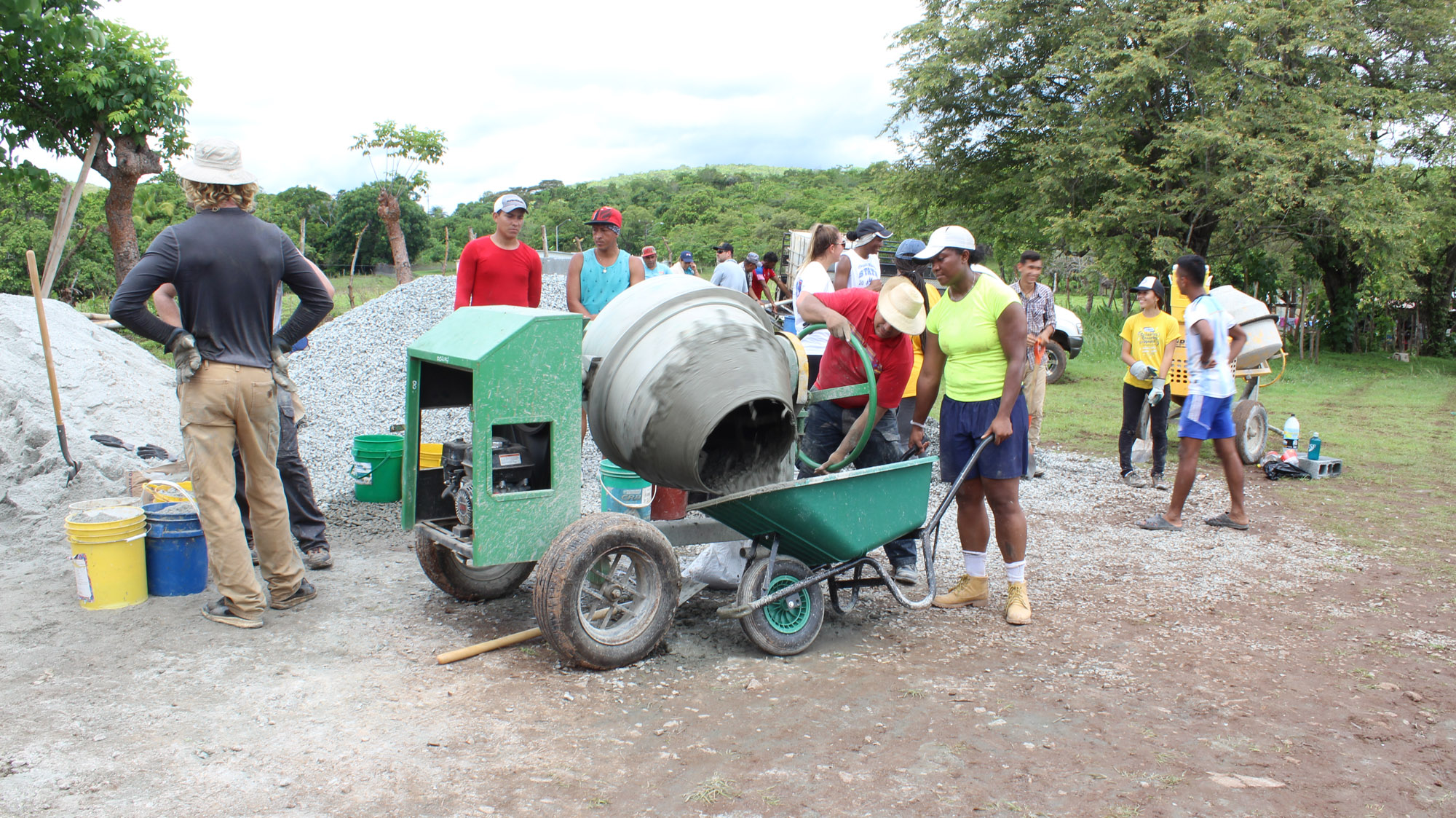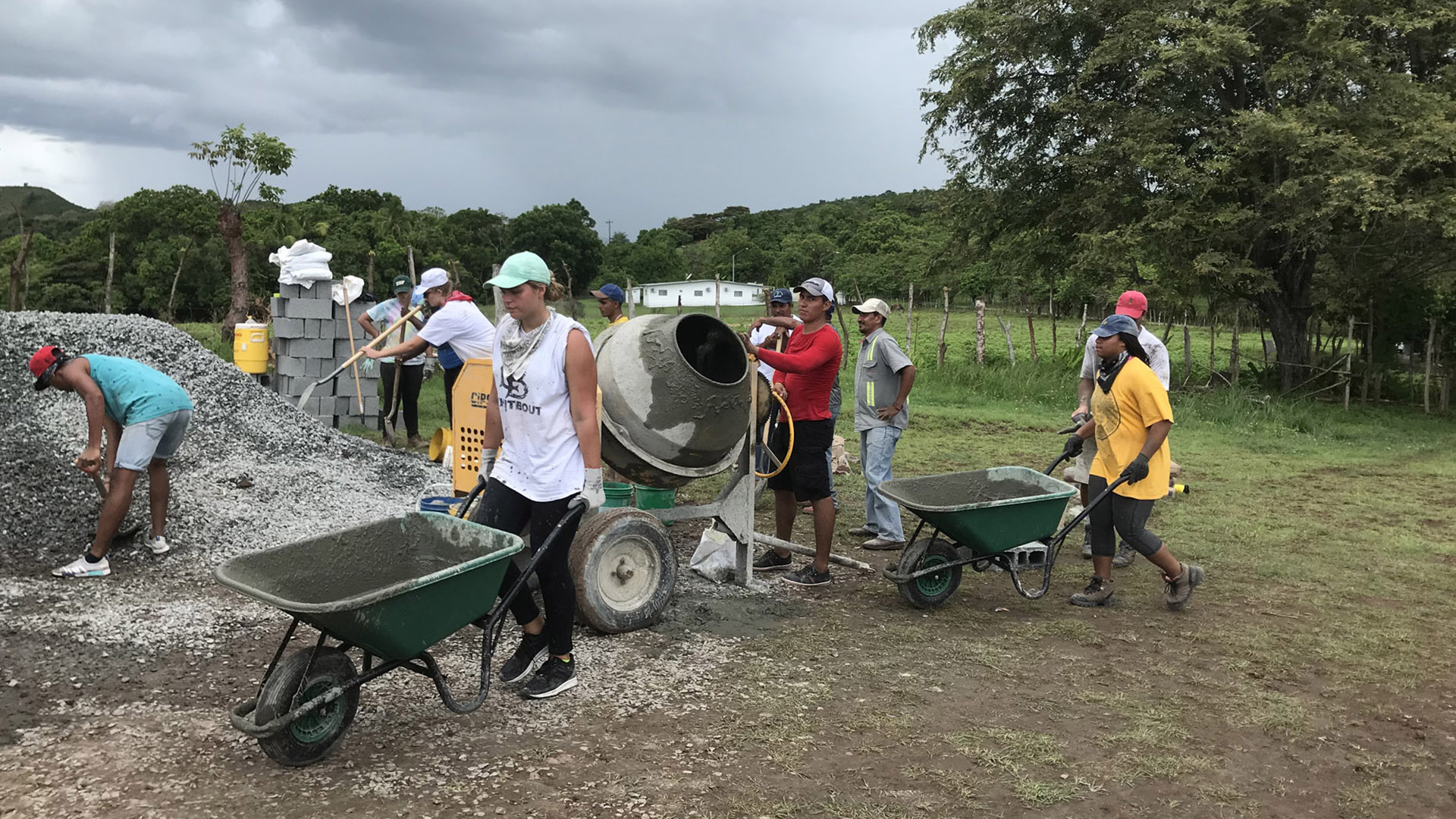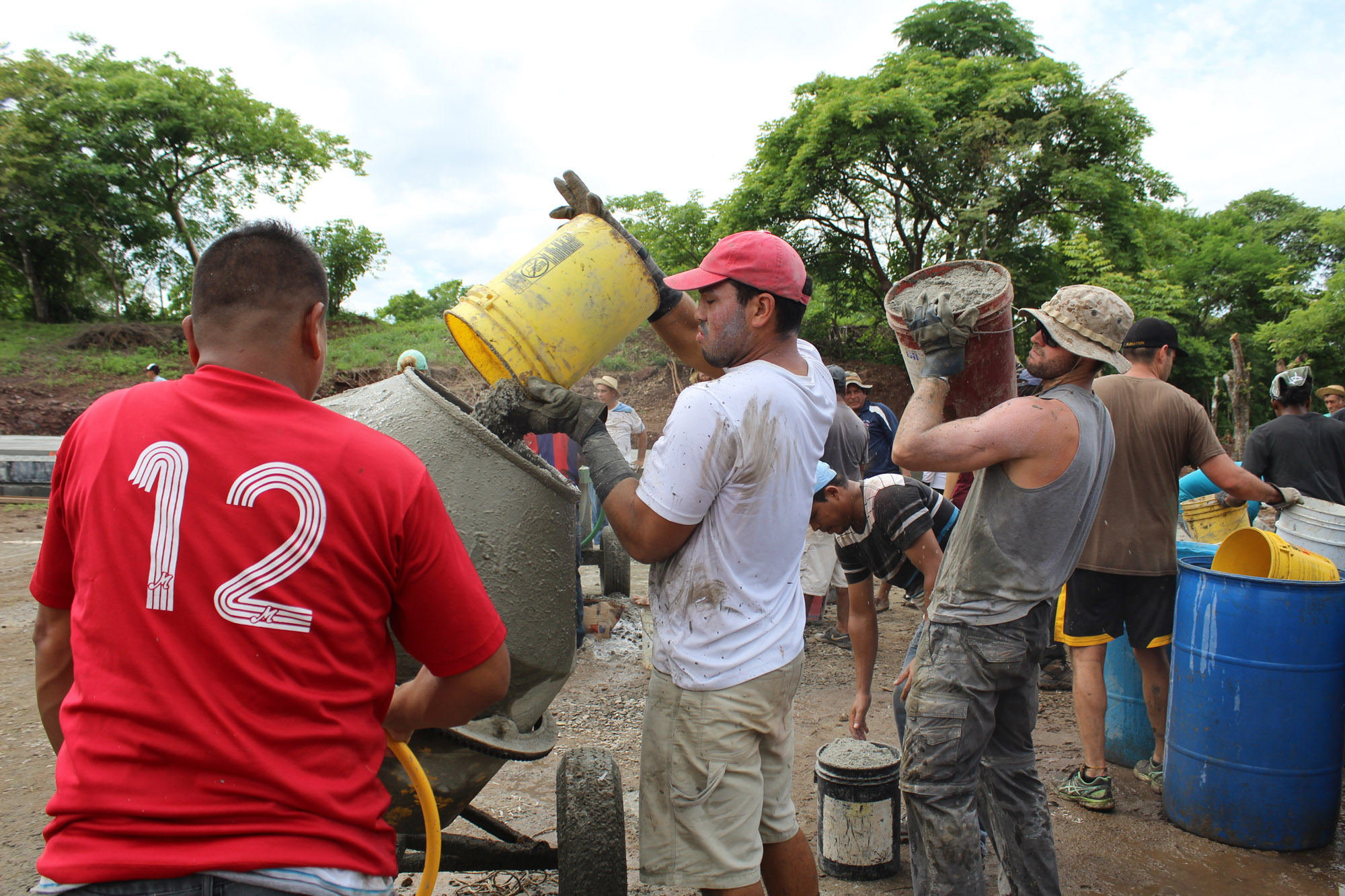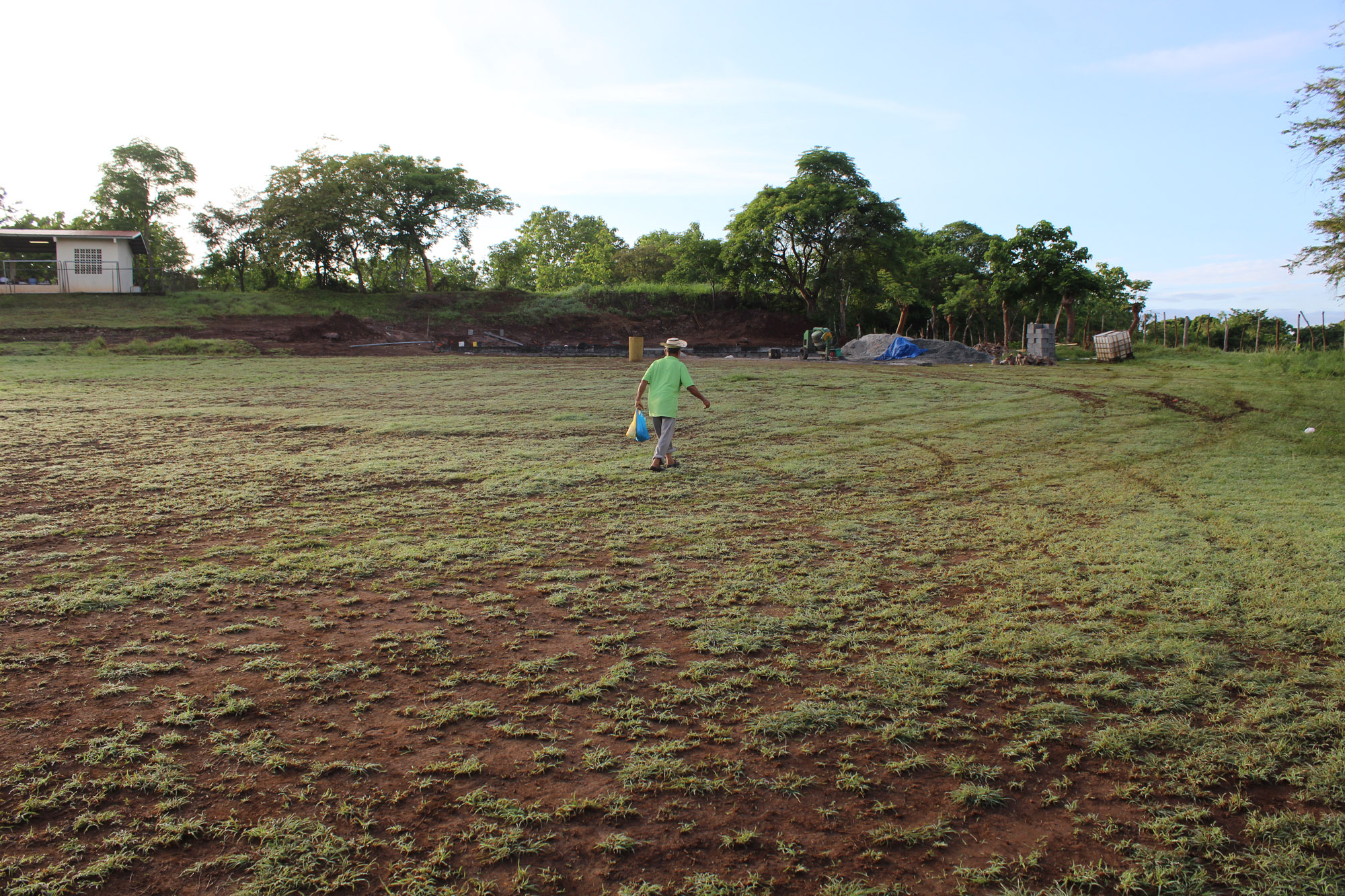 Gertz said it is difficult to explain the bonds that were formed between the two worlds, especially given the language barrier.
"We learned to rely on nonverbal things, such as hand gestures," Gertz said. "There were translators here and there, but we would use smiles to communicate, and when you see someone working on something you go and help them, asking questions by using hand gestures."
Everyone, from the locals to the students, lent a hand in constructing the court. The residents put down the frame and the student-athletes and sponsors helped with laying the concrete. Some were in charge of mixing, others sorting rocks and others, such as Gertz, handled the job of getting water from the river.
"The student-athletes integrated with the locals and worked hard hauling and mixing cement all day," said Kiersten Stickney, Marketing & Communications director for the Forty-Niner Shops, who was one of the sponsors. "Their work ethic was absolutely admirable."
Cross country runner Alexis Ceballos said the group quickly learned how important it was to lean on each other. She said community members of all ages would help, whether it was with the court or providing meals.
"They would lift heavy buckets of rocks or sand, mixed cement or carry the heavy cement in wheelbarrows over to the court," she wrote in her recounting of the trip. "The job was exhausting but working with the community members made it so much better."
The trip had its challenges. The air was heavy, it rained every day, the group slept on air mattresses under mosquito nets in the school house, and the bathrooms were minimal at best. There wasn't any technology, cell phone service or mirrors. Yet, no one complained.
"Without the incessant interruption caused by technology, we were able to focus on genuine relationships, how we relate and impact each other," Baugh said. "For me, Panama was an opportunity to reflect.
"Panama was a reminder to take a step back and remember what's important and that's to strive daily to be our best, not perfect and to serve others authentically. At the end of the day, focusing on the smiles, the laughter, the connection – that's what is most important."