Phillip Lim has fashioned his own clothing empire
Phillip Lim's love of uncomplicated fashion was evident years before he sketched his first dress, attended Long Beach State or put his signature on the fashion world. In fact, he favored clean lines and simple designs long before he could spell couture.
Lim grew up in Huntington Beach listening to the whir of his mother's sewing machine. His mother was a seamstress and made most of his clothes. As story has it, Lim as a young child asked her to dress him in khaki pants and denim shirts. Call it his first statement piece.
That simplicity is something Lim continues to hold steadfast when picking out his own clothes now, and as he designs for his fashion house, 3.1 Phillip Lim.
Lim is one of the most successful independent designers in the United States, having reached that lofty status by sticking true to his vision. His creations are avant-garde and modern enough to be high-fashion, yet not jaunty. Distressed jeans, pea coats, tailored ruffles and clean-cut patterns routinely invade his collections – all at reasonable prices.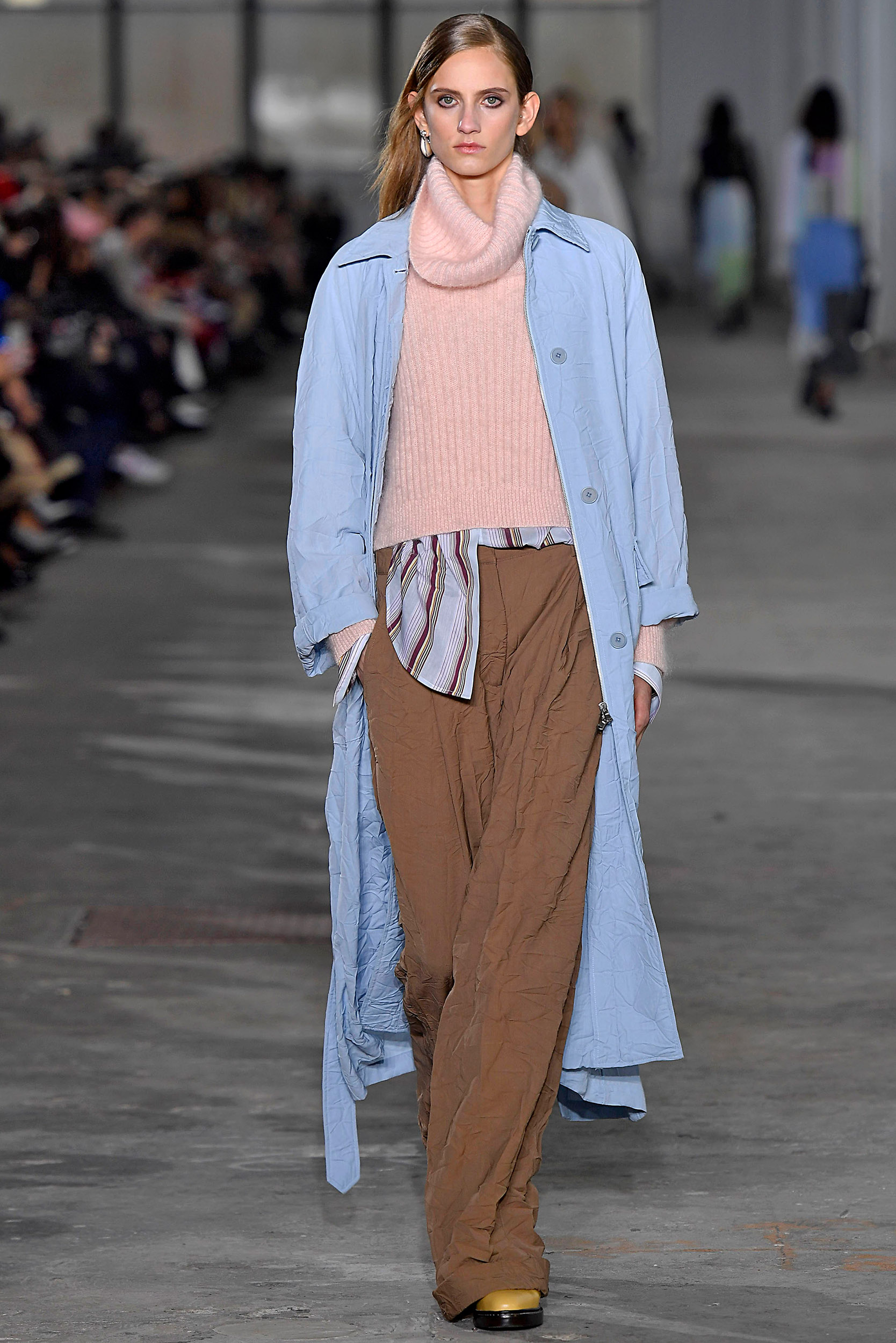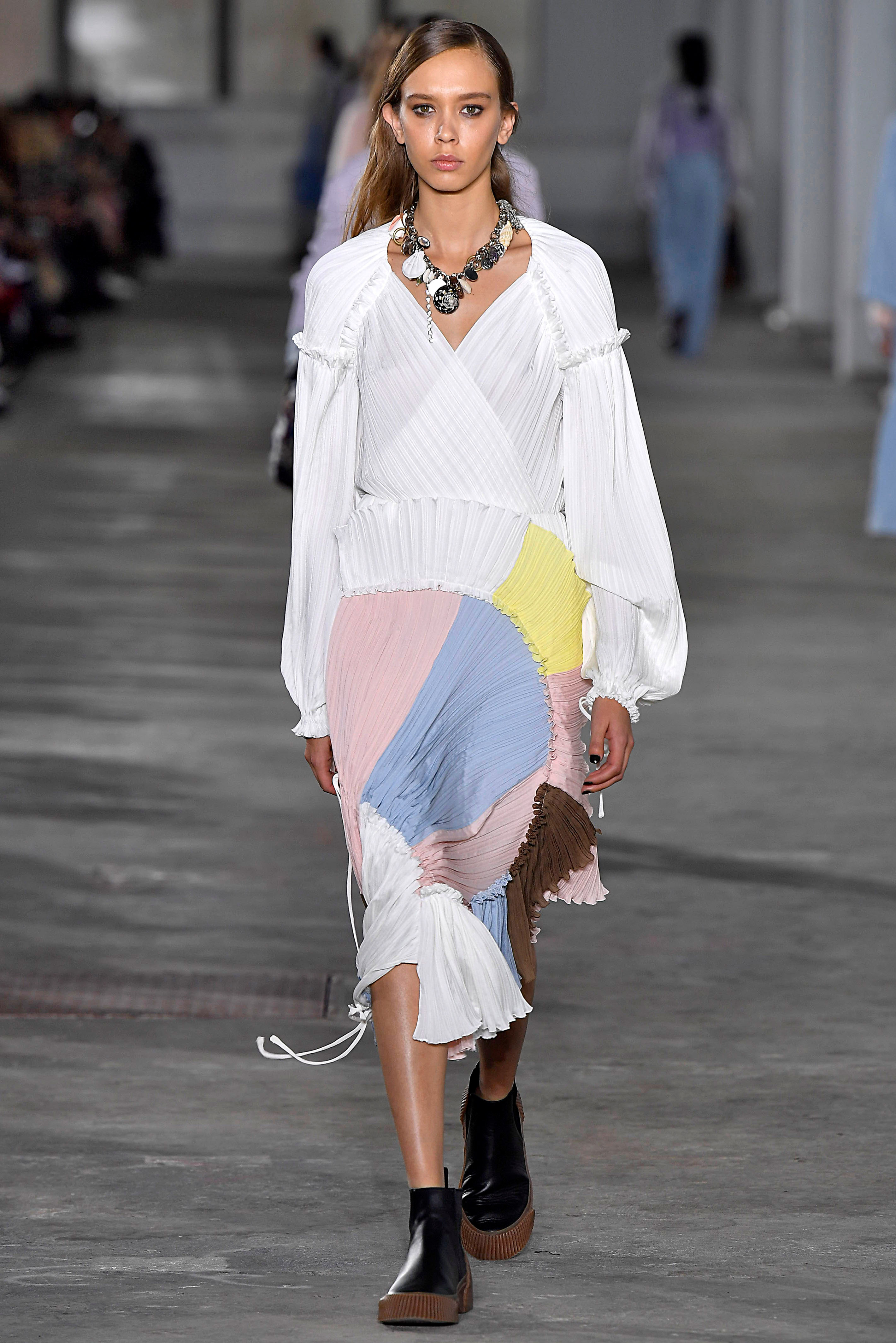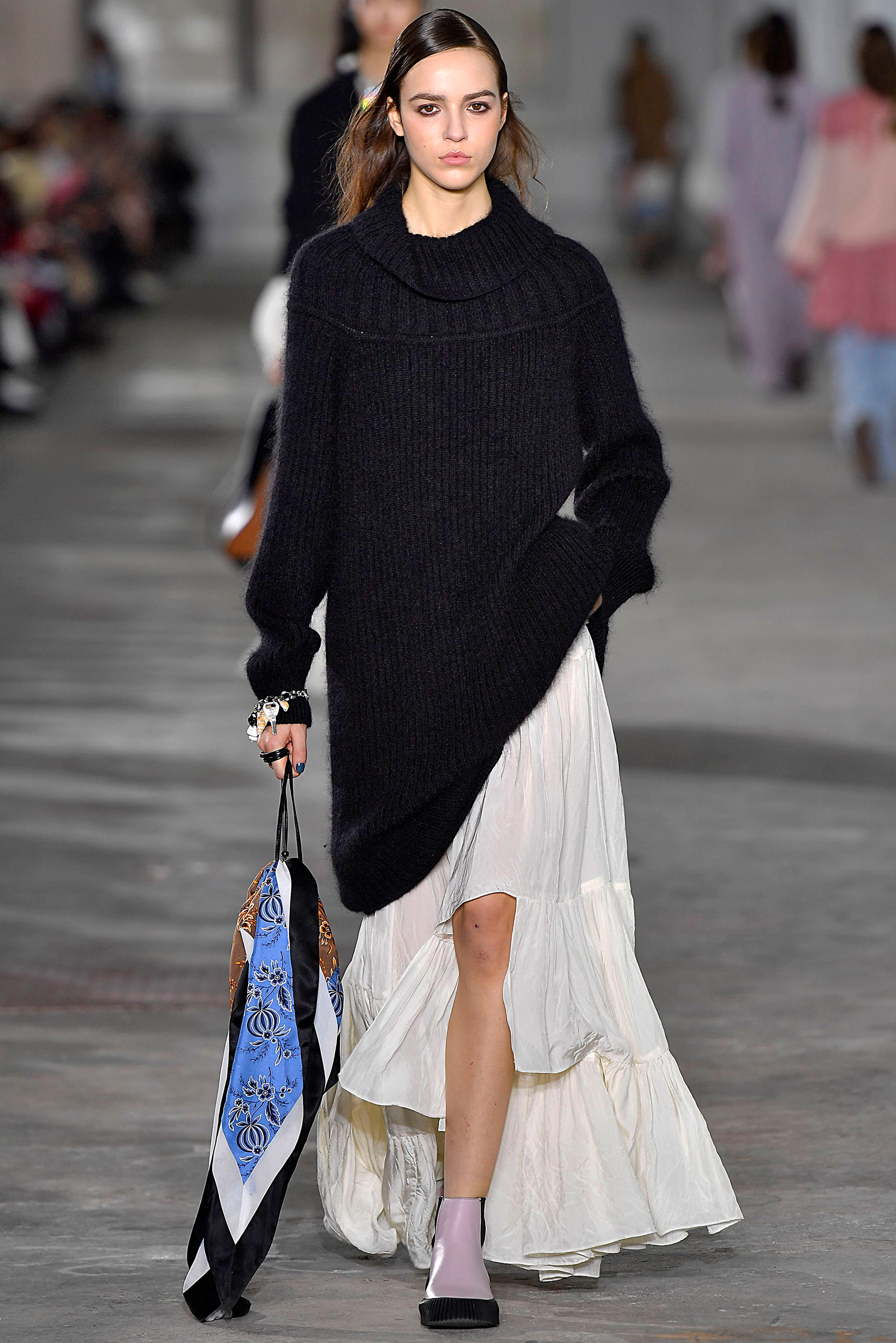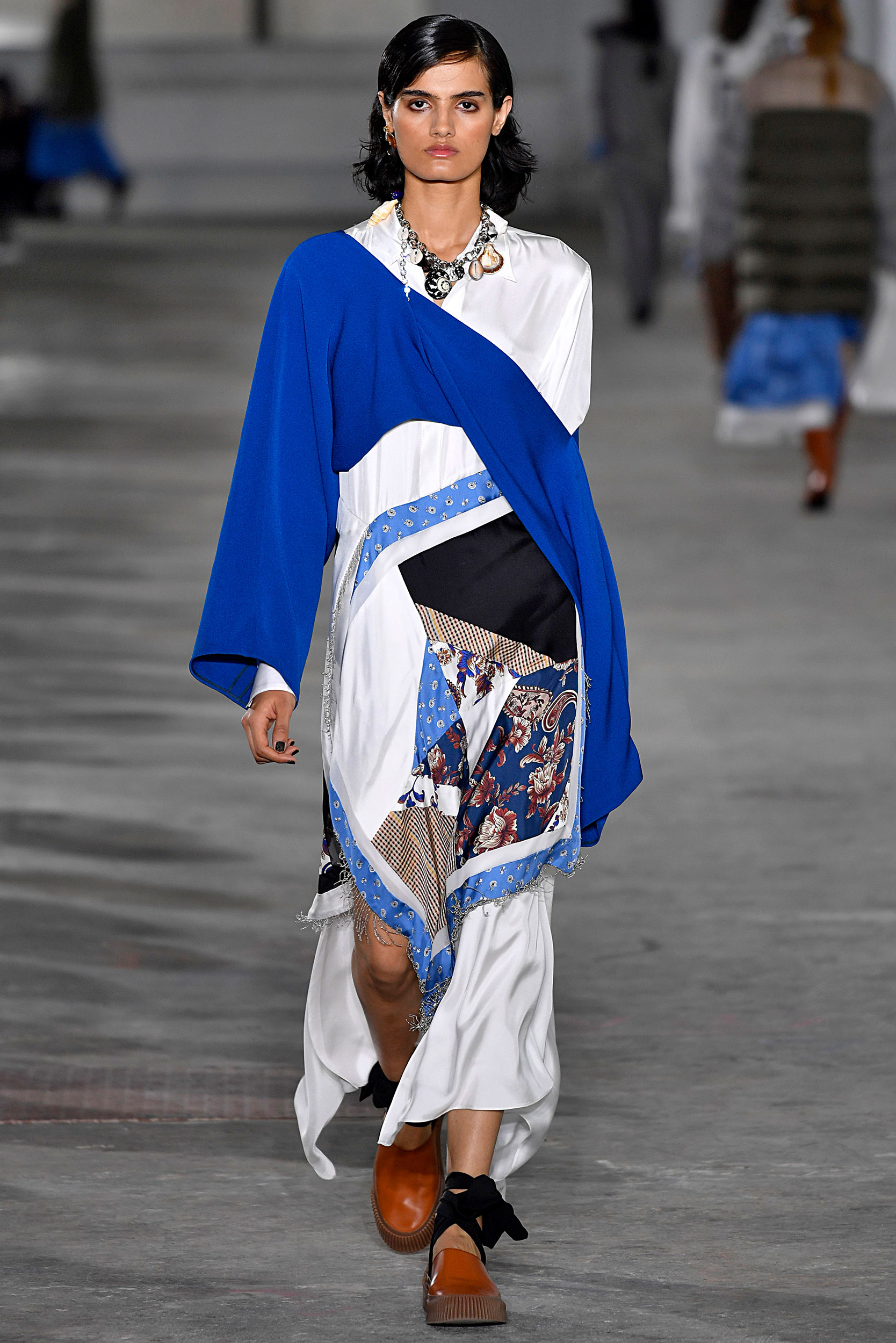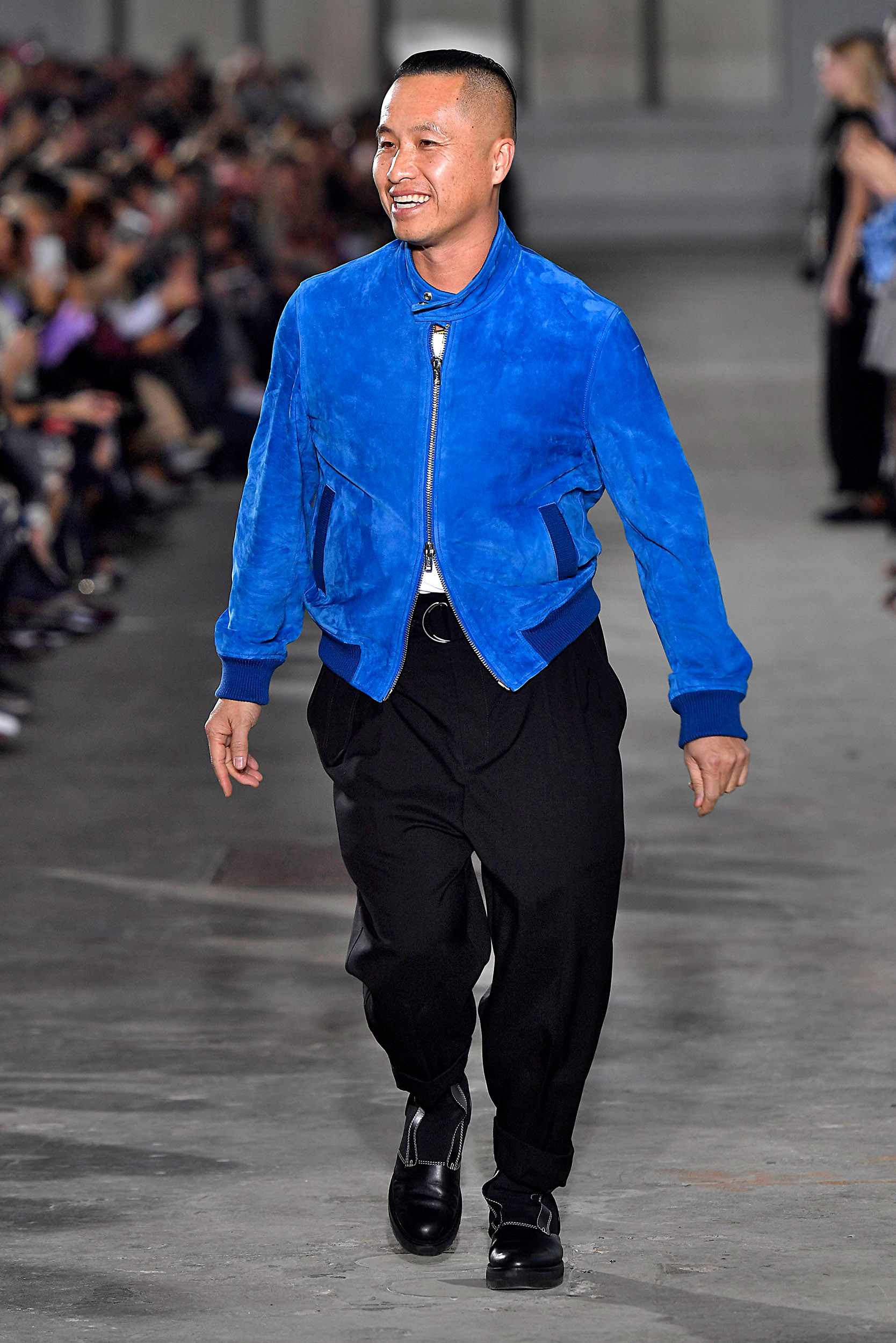 His styles have been described as easy-to-understand, possessing a 9-to-5 vibe and affordable. His designs were featured at Target during a special promotion in 2013, yet his fashions have been worn by Fergie and Dakota Fanning. His handbags have dangled from the arms of Kate Bosworth and his shoes have adorned the feet of Kim Kardashian.
"I think when you first start out, you have an inkling toward a particular style and as you evolve, it becomes more true to who you are, there's more layers to it," Lim said. "I guess you are always defining your style."
His style almost never hit the racks, though.
Lim, the son of Chinese parents, was studying economics (his parents' choice) when he walked past the Family Consumer Sciences building and saw a host of mannequins in the window. Intrigued, he went in an asked what was going on.
"To me (the sight) was familiar because I saw clothes in the window and growing up I was always surrounded by clothes because my mother was a seamstress in a factory," Lim said.
Lim was enthralled with everything he saw and heard from former professor Sue Stanley; he wanted to learn more. Thirty minutes later, he was in the admissions office switching his major.
"It was a moment when I finally had the guts to do something for myself and I listened to that inner voice," Lim said. "Even when I signed up for that fashion merchandising, I didn't know what kind of careers were possible, or even that world. It was just the idea of being next to clothes."
Looking back, Lim didn't give himself a passing grade for his early fashions. In fact, he called his line for the annual Campus Couture Fashion Show "embarrassing." He graduated from Long Beach State in 1998.
"What was I thinking?" Lim said, laughing. "You know back then, I thought I was the bomb. It's like looking at old childhood pictures and you're like 'Wow.'"
Associate professor Suzanne Marshall, director of Fashion Merchandising and Design, said she could tell Lim had what it took to succeed.
"You could tell he was talented back then," Marshall said, "but he didn't move to New York until he was 31 years old. The kids here all feel they are ready to make it, but sometimes it takes time."
After settling into his new career path at school, Lim got a job at Barneys in Orange County, where, according to New York Magazine, he unpacked a box of Katayone Adeli merchandise and immediately called for an interview with the designer. He landed an internship and quickly moved into the position of design assistant. He was on his way.
That was until it hit a detour in 2000 when Adeli uprooted her business to New York. Lim wasn't prepared to join her and stayed behind in Orange County. He was unemployed and unsure of what was next. Lim eventually teamed with an acquaintance who was in the surfwear business and began his first line called Development. The small company featured simple casual clothes for young women.
Although successful, Lim's clean look didn't jibe with the trendy styles preferred by Southern California's young buyers. They wanted the velour tracksuits, bedazzled jeans and tattooed chokers.
"It's so hard to speak in trends because we don't work in trends," Lim said. "I'm always fixated by what youth culture is doing. I like that they change… it keeps you on your toes."
Lim's job status nor designs went unnoticed. Shortly after packing up Development merchandise, Lim received a call from Wen Zhou, a savvy businesswoman with a sense of style. She urged Lim to travel to New York, where she gave him $750,000 to resume his designs. He produced 65 pieces in six weeks for his first collection that debuted in Fall 2005.
Together, Lim and Zhou reportedly earned about $3 million in sales that year. By the following fall, 3.1 Phillip Lim had more than $12 million in sales, and Lim won the Council of Fashion Designers of America award for women's wear. He won the same honor in 2012 for his men's line.
Today, 3.1 Phillip Lim is featured in 450 locations and 50 countries and believed to be worth more than $60 million. Last year, Lim opened his 18th free-standing store, this one located in Los Angeles' Arts District. The store front is as unassuming as its creator with a simple signature embossed in white on the door.
Despite having women and men wearing his clothing all over the world, Lim rarely takes a break. His Fall 2018 line was completed long ago and his Spring 2019 collection is just about done.
Lim said he draws inspiration from his environment for such pieces as his crushed linen pants, knit flat sandals, bubble hems and layered skirts.
"Just being present in life, from everyone around me inspires me," Lim said. "The environment, art, interiors, conversations with interesting people. Just normal people walking to work. It's just being present and noticing all the nuances that are available to us all the time. The colors and being very sensitive to things around me."
Lim said there's never a time when he isn't feeling inspired.
"You constantly have to be inspired and be in tune," he said. "You know how athletes train every single day (to be in shape)? Consider us creative athletes. We have to be aware," he said.
Together with Zhou, Lim has turned his fashions into must-haves for a wide audience, from actor Kevin Hart to the person in the next office cubicle. Many of their dresses range from $300 to $600, and rarely does anything sell for more than $1,000.
"My initials are P and L, and in accounting, there's profit and loss and basically I'm that," Lim said. "I am the profit and the loss at the same time. But at the same time, I have an amazing business partner that oversees the bigger picture…. But I still have to drive the bigger picture."
Lim said that's where those business classes at Long Beach State helped.
"The creativity creates business, but business supports creativity," he said.
Despite the fame, fortune (he's worth $12.5 million) and in-demand fashions, Lim doesn't consider himself a success story, largely because trends can change in season. One year it's millennial pink, the next soft lavender and buttercup yellow. One year it's cropped pants and pencil skirts, the next cutouts and skinny jeans.
"I'm always in fear of 'My god, the next season could be a disaster and we could be out of business,'" he said. "We are an independently-owned company, so we don't have deep-pocket funding and X amount of money on the side. We have been self-funded since day one and we've been chugging, like that little red engine down that path."