Beach Launch Team aims high in their pursuit of space travel
Some sights are forever burned into memory. For members of the Beach Launch Team, it was seeing a successful test fire of the Beach 1 rocket engine. For eight glorious seconds, the engine burned brightly before dying out.
"Everything we did up to that point amounted to eight seconds of burn time," said BLT team member Scott Chau. "I know for a fact, that no one on the team would ever trade that experience … the sounds are powerful yet beautiful."
The engine test last May gave the team hope for a successful launch of its Beach 1 liquid fuel rocket in the FAR/MARS competition the following month. Previous BLT teams had sent rockets screaming into the atmosphere, one as recently as a year ago in Mojave, where BLT members launched the Prospector 17C, the final relic of the California Launch Education Initiative (CALVEIN) era at Long Beach State.
The Beach Launch Team, borne from the CALVEIN group, is a group of mechanical and aerospace engineering students dedicated to designing, building and testing liquid fuel rockets, entered in collegiate competitions. Its vision is to become the first university to launch a rocket into space while advancing rocket technology.
"Our goal as a rocket lab was to reach an altitude somewhere between the minimum of 30,000 feet to a maximum of 45,000 feet," Chau said.
The newest edition of the BLT focused on modifying the P-17C pressurization system that would work in the Beach 1 Rocket, along with changes to the propellant mixture that would jettison the rocket 26 kilometers (approximately 16 miles) into the air. It was a laborious and time-consuming task.  After four days of intense building, testing, re-testing and little sleep, however, the Beach 1 rocket still wasn't ready.
Team leader Cristian Acosta, a graduate student, finally called off the work and the competition went on without the Long Beach State Mechanical and Aerospace Engineering students.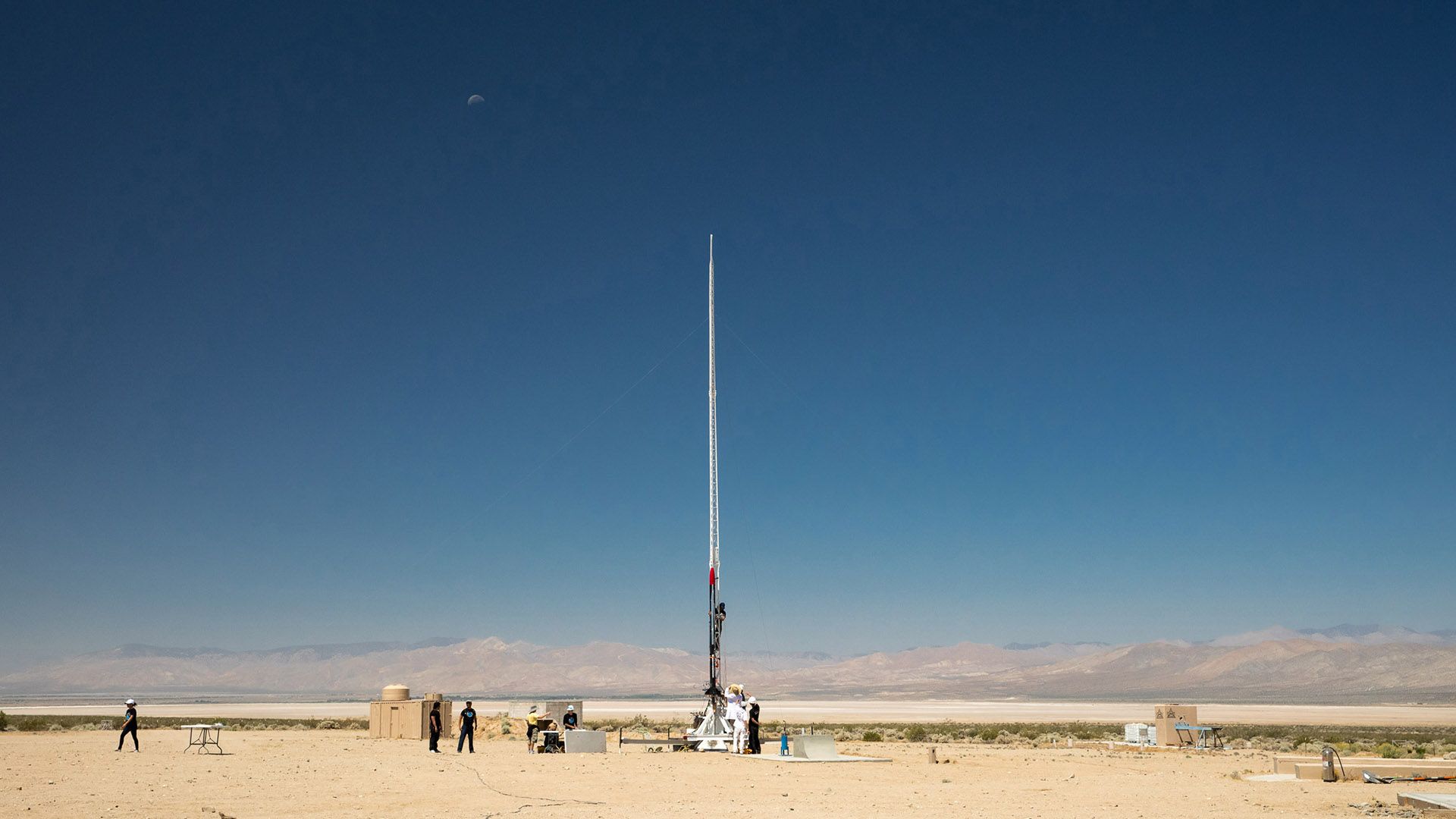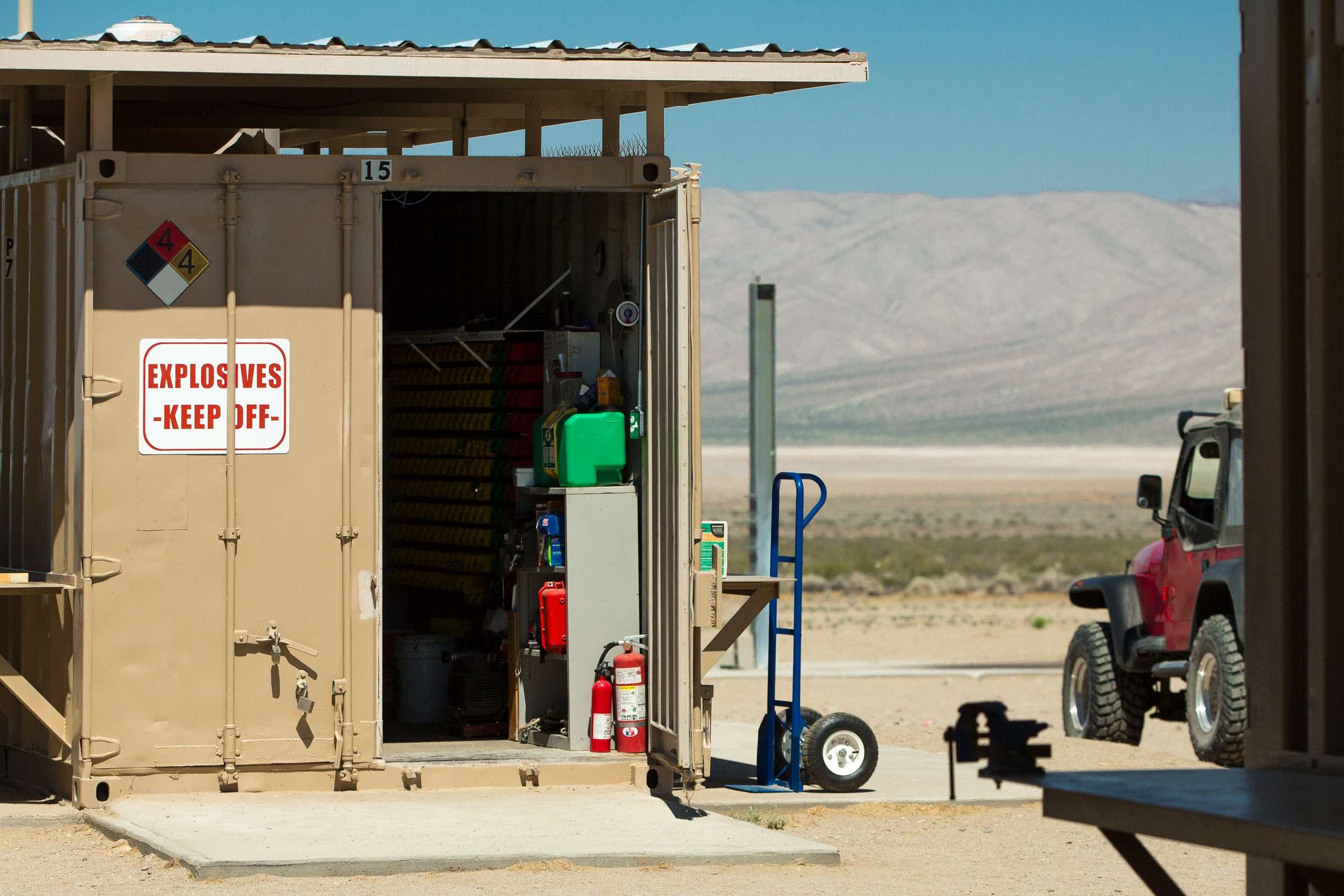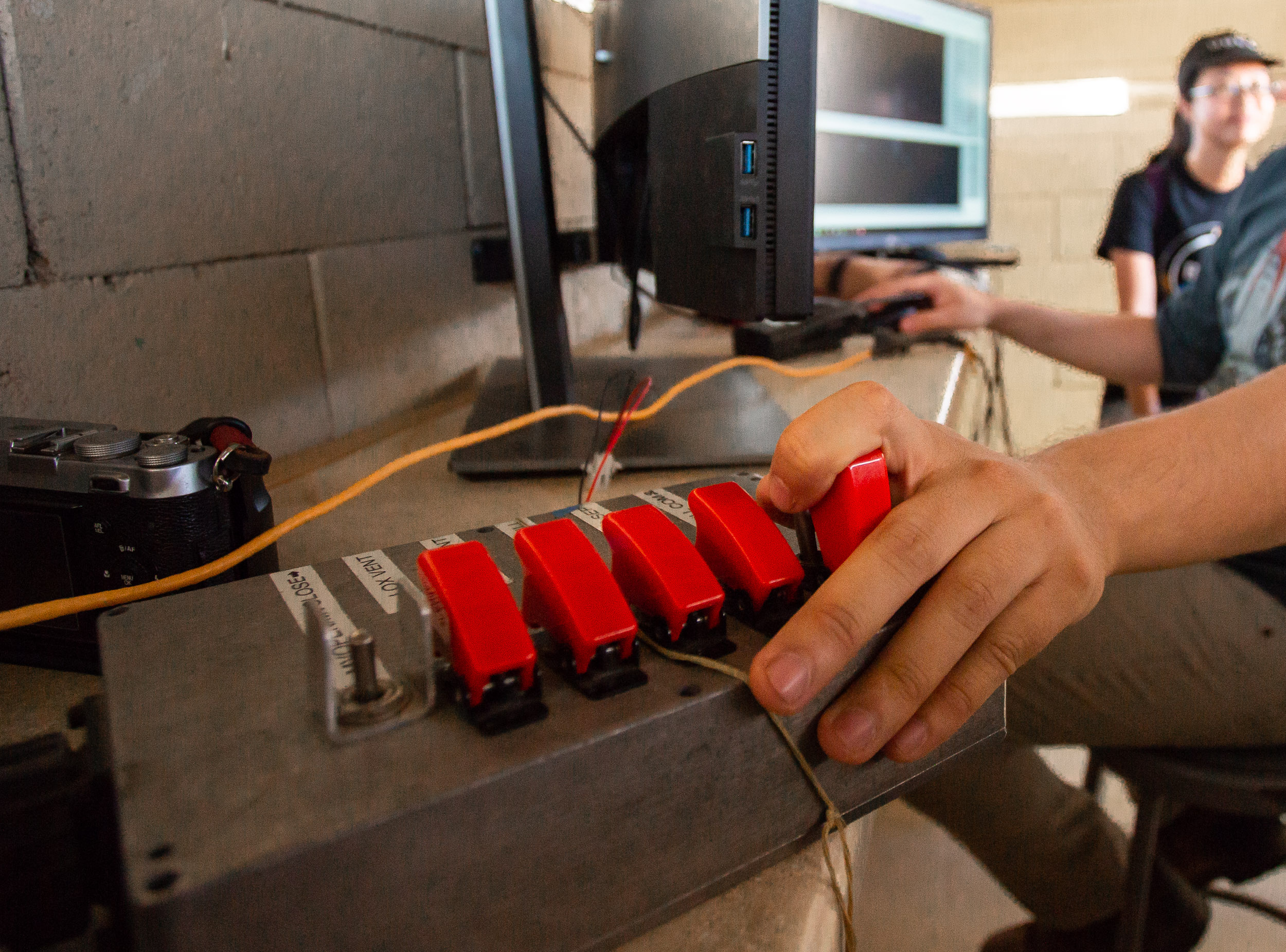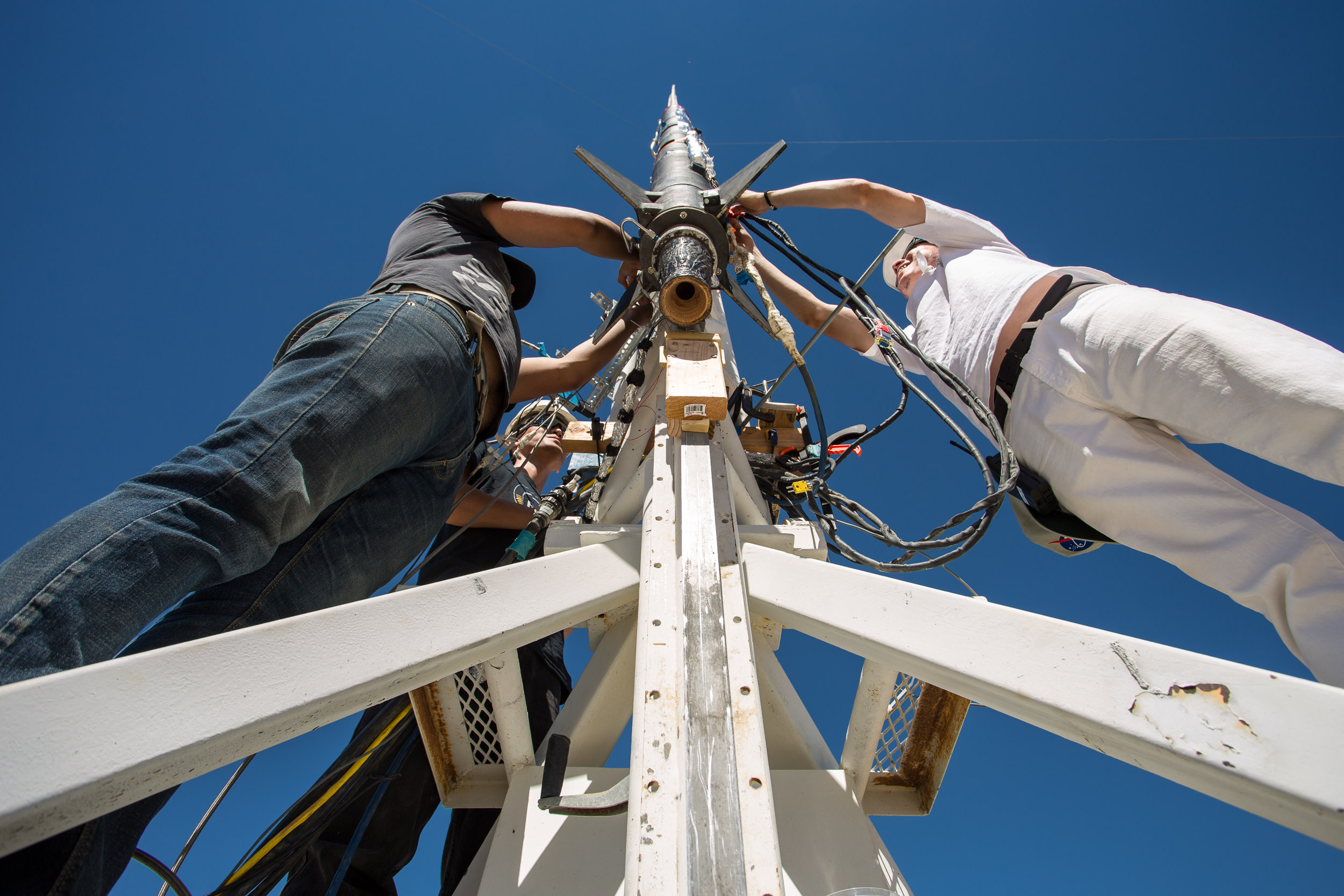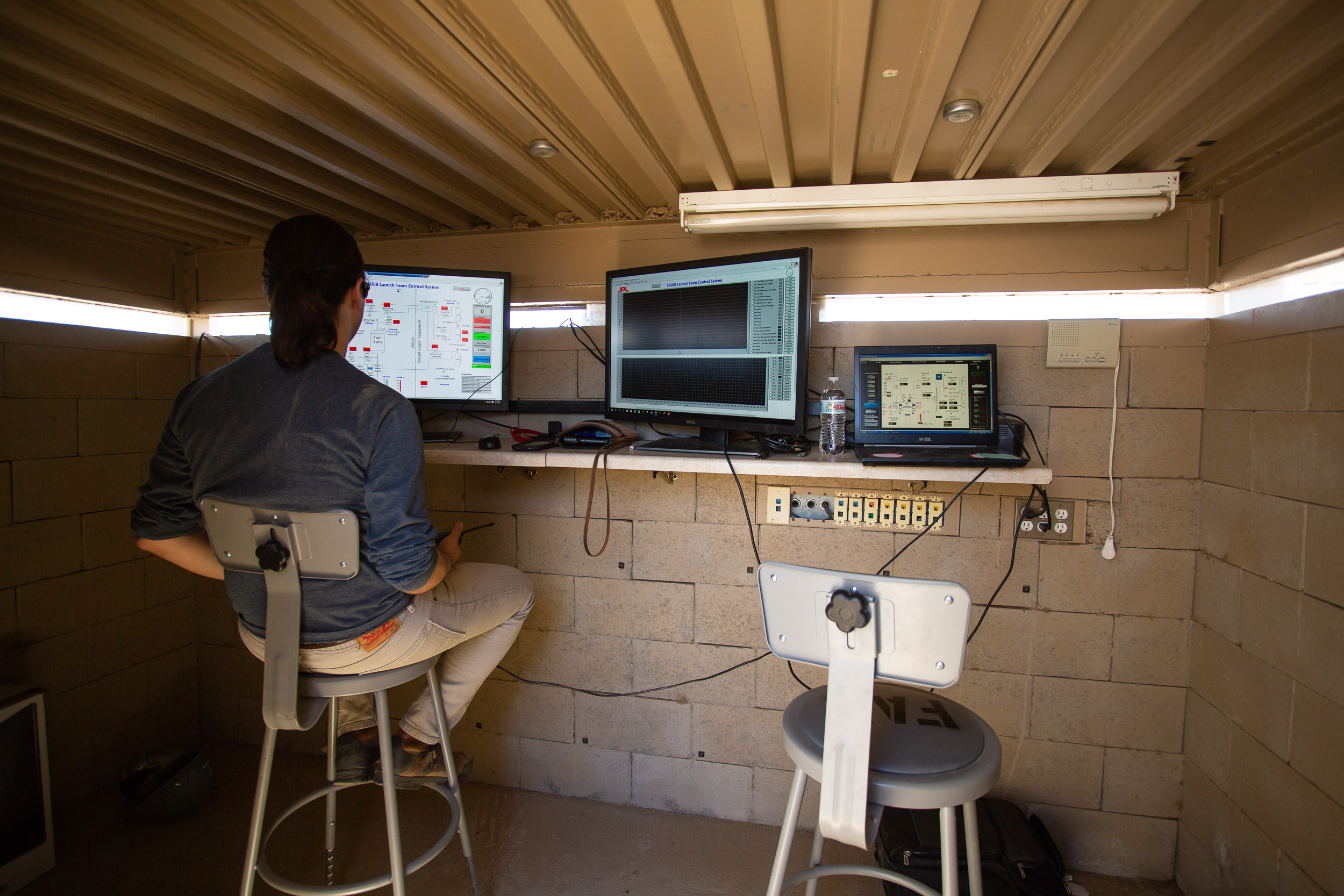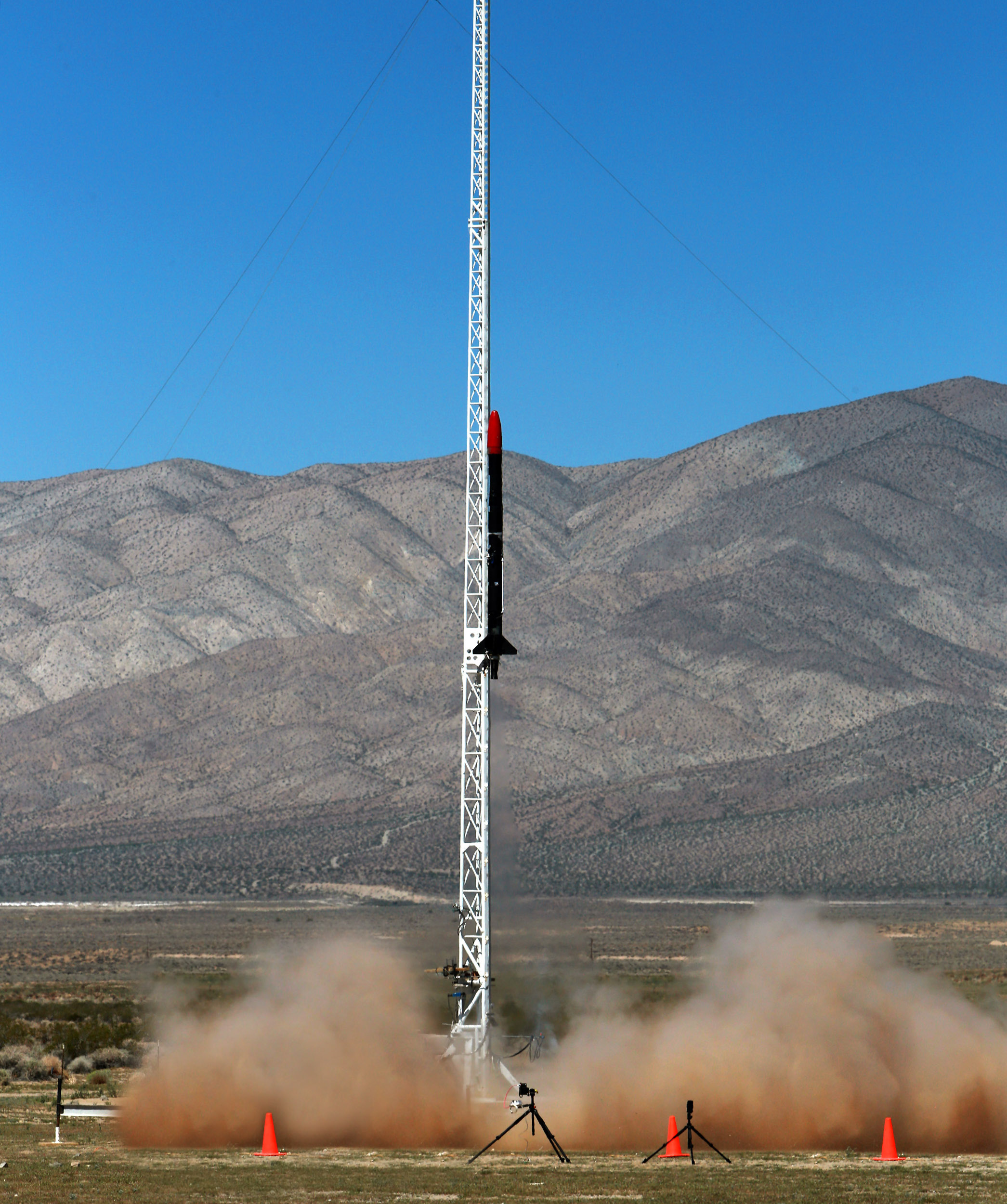 "It's frustrating because all of us put in a lot of work and dedication into building a rocket," Acosta said. "We do kind of get frustrated when we don't have successful launches and recoveries. Several of our launches have gone great, but it's getting our rocket back in one piece. We've had problems with that most of the time."
The failed launch and missed deadlines didn't diminish the group's vision for rocketry and space. The members already are committed to trying again — and again, if necessary. Chau said the Beach 1 rocket could be ready for an upcoming launch this fall.
"The work that we do gets everyone excited and it's exciting to see us test fire a rocket engine or even fire a rocket," Acosta said. "It's definitely encouraging for our members."
BLT will enter the Base 11 $1 Million Student Space Challenge, the largest-ever student space competition.
The contest, designed in part to increase minority participation in aerospace-related industries, will award $1 million to the first student-led university team that builds and launches a liquid-propelled, single-stage rocket to 100 kilometers or 62 miles (the Karman Line edge of space) by the end of 2021.
"It's a big challenge for us, but it definitely is something we want to pursue," Acosta said. "The highest we have ever launched is 1 kilometer, which is just short of a mile, so we have a lot of work to get done."
Chau said he first joined the BLT because he thought it would look good on his resume. Over time, he fell in love with the aerospace field. He and the others learned how to create a liquid rocket, from the structure, propulsion and injectors to the fiberglass and epoxy exterior. Chau hopes his experiences help him land a job at aerospace companies such as, Boeing, Virgin Orbit or SpaceX.
Former students Adam Reyes and Glenn Valley, both electronic engineering majors, made the jump. Reyes is the lead avionic manufacturing engineer at SpaceX, and Valley worked at SpaceX before moving to Virgin Orbit.
"When we landed on the moon in 1969, Neil Armstrong said 'One small step for man, one giant leap for mankind.' We are about to take our next step," Chau said.